Fast Sushi – Not Fast Food
• Nutritious
Sushi is fantastically nutritious. The nori (seaweed wrap) is rich in Vitamin A, iodine and contains other vitamins and minerals – and this is before any delicious fillings are included.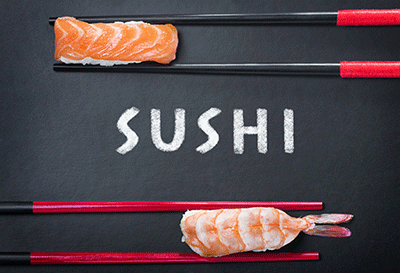 • Fresh
Sushi for Schools ensures that your sushi is delivered fresh to your school. Our sushi is produced in a registered food business which specializes in sushi and adheres to strict quality control and food safety guidelines to give your school peace of mind. Our rolls are made fresh on the morning of delivery and delivered to you within hours of being made.
• Delicious
Our fillings are designed to tempt even the fussiest eaters. We have a wide range of options including vegetarian choices.
• Convenient
Sushi is very convenient to provide and eat. They can be served quickly in our packages, they require no heating, and students of all ages can eat them without utensils. Parents can be assured that the health of their children is not being compromised by the convenience of a lunch order.
• Popular
Sushi is popular amongst boys and girls and are enjoyed by children as young as two. Students with special dietary requirements and from different backgrounds all can enjoy sushi.